It began with a love of beer.
     The founders of Rustic Leaf Brewing Company take a creative yet simple approach to the craft of brewing.
     Over the years, Doug and Scott have had many opportunities to share their delicious brews with other lovers of craft beer. With overwhelming support and positivity from family and friends, they decided to open a brewery of their own.
     Rustic Leaf Brewing Company is truly a dream come true for both of these Michigan craft brewers.
Meet the brains behind Rustic Leaf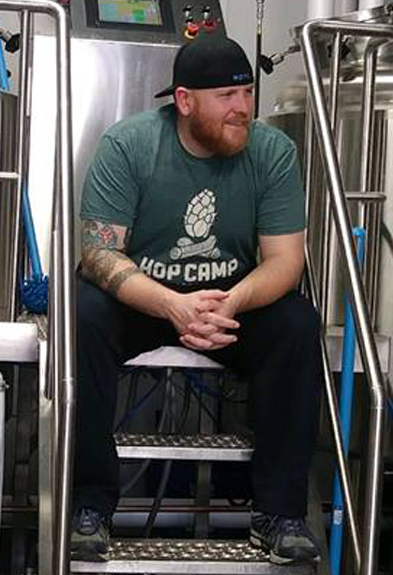 Doug Neubeck
Founder
Head Brewer
Scott Wymer
Co-founder
Brewer
     While attending a local music festival, founder Doug had been standing in a large patch of clovers. Like most people would do, he started searching for the rare four-leaf clover.
     During his search Doug hadn't found what he wanted, but he did come across a FIVE leaf clover! Luck was definitely on his side, especially when he saw that the fifth leaf happened to look exactly like the Rustic Leaf logo! Ever since that day, the logo has been set in place.
     The framed clover can be seen inside of the brewery, and serves as a reminder that sometimes you just need a little luck while going after your dreams.